Upcoming exclusive events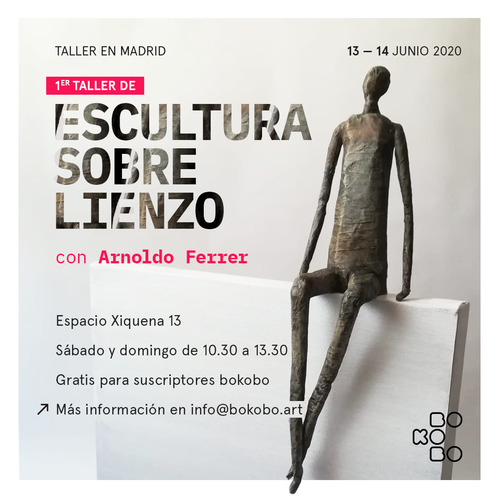 Sculpture on canvas workshop - June, 2020
In this workshop, taught by Arnoldo Ferrer, we will use basic materials, learn to make and fix sculptures on a canvas. Arnoldo Ferrer is a creative, sculptor and artist on paper
Individualized attention is guaranteed, as there will be a maximum of 6 people.

When: Saturday 13 and Sunday 14 June 2020.
Duration: from 10.30 to 13.30.
Price: Free for subscribers / 120 for non-subscribers

Where: Espacio Xiquena, Conde de Xiquena 13, Madridd